Studs & Inserts
PCC studs and inserts provide excellent torque-out and pull-out capabilities in component assemblies that cannot accept a through bolt and nut combination.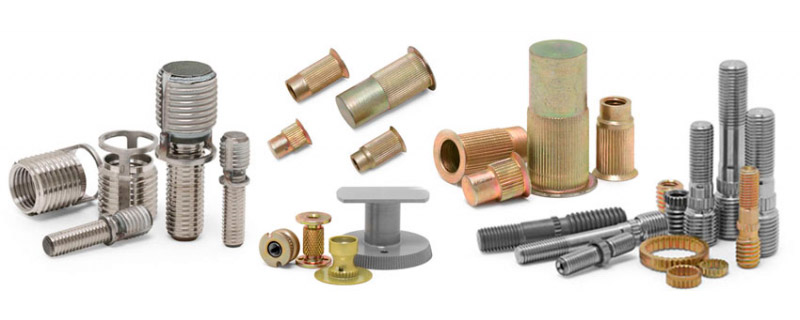 We offer configurations and materials for use in extreme operating environments such as high vibration, temperature, and cyclic loading. Typical applications for our products include engines, gear boxes, and pumps.
PCC manufactures a complete line of studs, inserts, and associated installation tools to meet all industry, military, and federal specifications including MS, AS, MIL I, NAS, NASM, EN, NA, and NSA standards.
Studs and inserts are available in a variety of materials including corrosion and heat-resistant steels, carbon and alloy steels, titanium, Inconel® alloy 718, and MULTIPHASE® alloy in a complete range of unified and metric sizes.
Our product lines include Solid Wall Staked Studs and Inserts, Swaged Inserts, Ringlock Studs and Inserts, Floating Inserts, and Engine Studs.