Blind Bolts
Blind bolts are multi-piece assemblies designed for use in higher strength aircraft structural areas where installation access is restricted to a single side.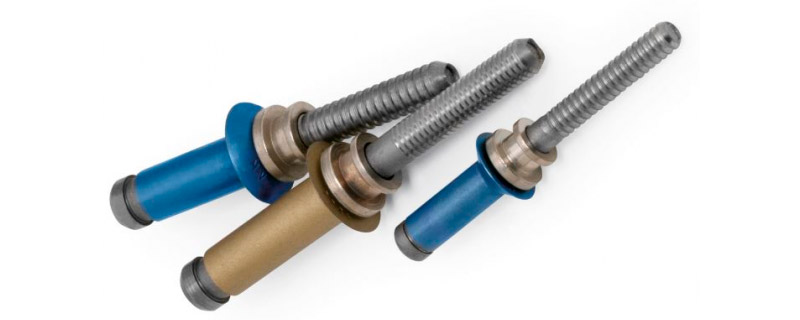 PCC's MAXIBOLT® and MAXIBOLT® PLUS blind fasteners install quickly and provide high-strength fastening in a wide range of structural materials and joints.
MAXIBOLT®
The original MAXIBOLT® line is available in alloy steel, titanium, and CRES in flush and protruding head styles.
MAXIBOLT® PLUS
The MAXIBOLT® PLUS system comes in stainless steel and titanium in all standard head configurations and grips. Its larger blind side footprint gives it excellent performance in thin sheet and non-metallic applications.