Wrenchable Nuts
From microsize to 2.5 inches in diameter, PCC offers hex, double hex, and spline drive self locking nuts in a variety of configurations.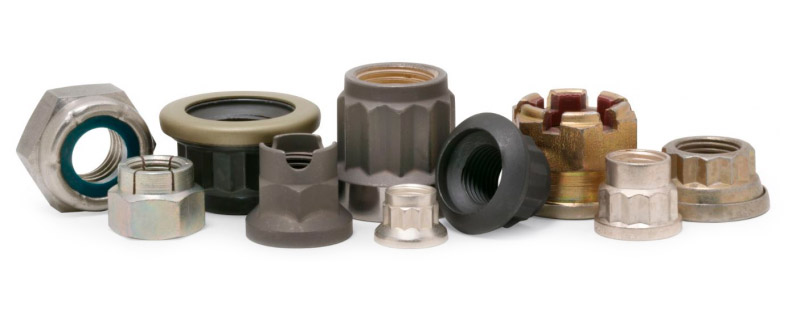 These configurations include castellated, lightweight, self-aligning, close clearance, captive washer, flanged, shear, structural shear, high temperature, and high tensile.
The products are available in carbon steel, stainless steel, A286, alloy steel, aluminum, and brass with a wide range of finish options including cadmium, zinc, dull nickel, black oxide, cadmium type II, silver, and dry film lube. Both unified and metric sizes are available per AN, NAS, MS, NSA, and OEM standards.
Please refer to the FLEXLOC®, ESNA®, and GREER STOP NUT® product line catalogs for additional details on PCC standard designs.