Clinch and Swage Nuts
Clinch and swage nuts are designed for thin section, blind fastening such as electronic applications.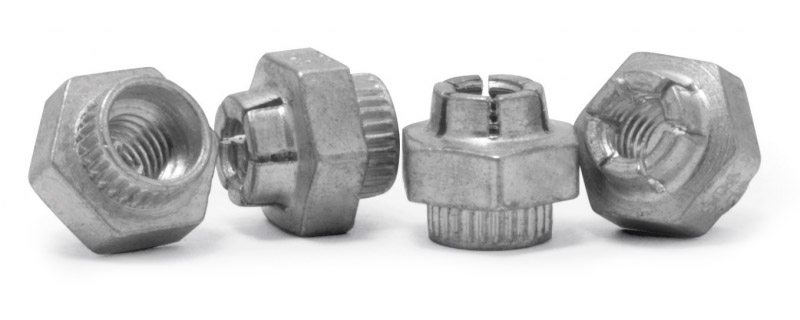 They are quickly swaged into the parent material using a simple tool to provide high-strength, self locking threads with a small footprint. They are available in steel, stainless steel, brass, and aluminum. Miniature sizes are available.