Fluid Fittings & Connectors
PCC designs and manufactures a broad range of fluid fittings, connectors, and installation tooling for all types of systems, environments, and end user needs.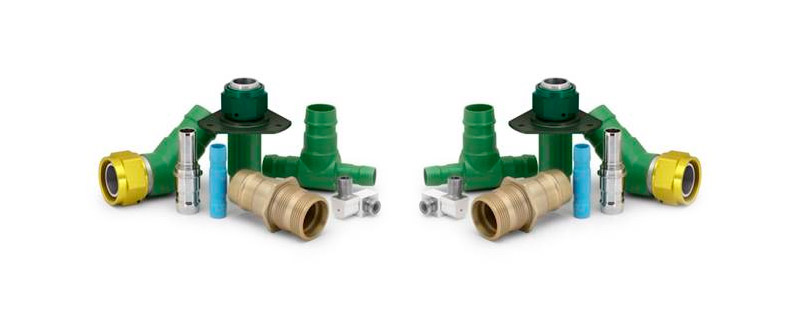 PCC manufactures inch and metric fluid fittings using externally swaged, internally swaged, beam seal, flared, and flareless designs suitable for hydraulic, pneumatic, ECS and fuel systems. Products include a full range of AN/MS/NAS standards, OEM source controlled designs, and ring locked boss adapters and self-locking nuts for high vibration environments.
In addition to standard connectors, PCC offers two unique technologies.
Solid Technology™
Made from Solid Technology™, MFS™, lowers cost by eliminating welds and associated inspections and reduces part weight by allowing for constant, minimum wall thickness in complex shapes.
FleXmate®
FleXmate® expanded through-wall fittings increase routing efficiency and reduce cost and weight by eliminating fasteners and associated structural pad-ups and by allowing more lines to pass-through a given area.
Learn more here or contact us for more information.