Pin Fastening Systems
Pin fastening systems are torque-controlled fasteners consisting of a threaded pin and self-locking collar.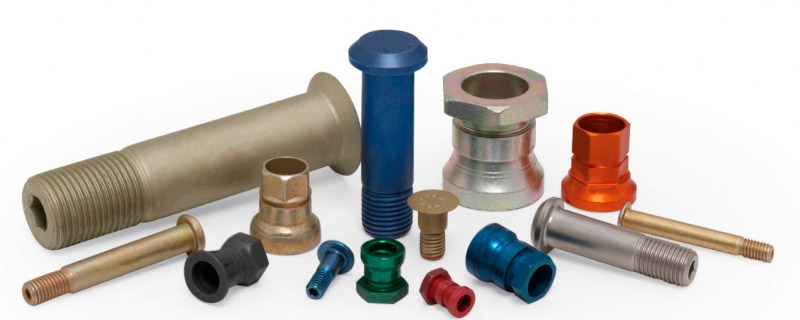 PCC manufactures pins and collars in a variety of materials including titanium, alloy steel, corrosion-resistant steel, INCONEL® alloy 718, and aluminum. We are licensed to manufacture brand name pin systems sold under the trademarks HL® (Hi-Lok), HLT® (Hi-Tigue), and HST® (Hi-Lite).