Blind Tacking Rivet Reduces Human Touch Time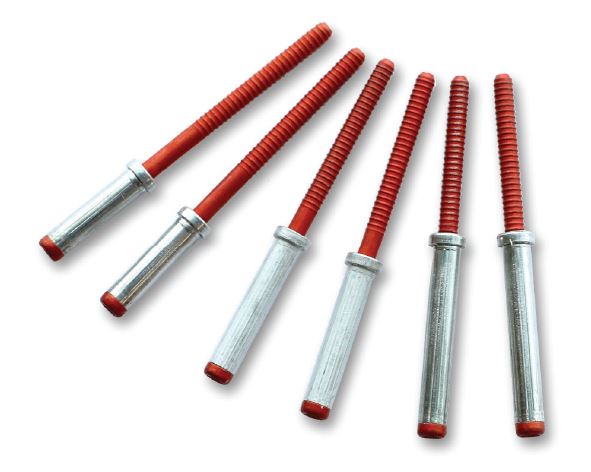 Cherry Tack MaxCherry Aerospace is helping drive the commercial aerospace production rate ramp-up by integrating its new blind tacking rivet product, the Cherry TackMax® into automated production systems. The TackMax® allows the structure to be prepared for permanent fastener installation much faster than previous methods, and reduces human touch time by over 50%. With the anti-rotation features of the product, a manufacturer is able to remove the temporary fastener without damaging the structure, and can also reduce the installation process from four procedures to two simplified steps.
The TackMax® has been optimized for automation by providing a high contrast red colored sleeve and tight tolerances on concentricity to the installation hole – allowing the head of the fastener to be a coordinate mark for vision systems.
As a benefit to existing customers, Cherry Aerospace has engineered this new product to adhere to the "Cherry One Tool Concept," allowing installation to be carried out using Cherry's existing single action installation tools, with no change in nose-piece required for most tooling configurations.
Headquartered in Southern California, Cherry Aerospace, A PCC Company, designs and manufactures a wide range of fastening systems for the aerospace industry. The Cherry brand dates back to 1940 when the Cherry Rivet Company designed easily-installed blind fasteners.
For more information on Cherry Aerospace and the TackMax® fastener – visit www.cherryaerospace.com.
Cherry Aerospace
1224 East Warner Avenue
Santa Ana, CA 92705
USA