Overview
Part of the SPS Technologies family, located in Leicester, England, T.J. Brooks manufactures bolts, pins, screws, nuts, and collars for aero engine and airframe applications.
T.J. Brooks Ltd, was established in 1936, manufacturing press tools for the hosiery industry. During WWII, the company began manufacturing bolts for the Spitfire fighter aircraft and has continued to expand its range of aircraft parts ever since. SPS Technologies acquired T.J. Brooks in 1979.

Capabilities
EQUIPMENT & BUILDINGS
Our facility features 147,000 square feet of floor space. Equipment includes hot forging, threadroll machines, and mulit-axis CNC machines.
TREATMENT AND INSPECTION
Process capabilities include cadmium, silver and copper plating, heat treatment, and complete NDT capabilities (magnetic particle & x-ray)
MATERIALS
T.J. Brooks manufacturers fasteners from a wide variety of materials including stainless and alloy steel, titanium, and other exotic materials such as WASPALOY®, H11, and Multiphase.
DESIGN CAPABILITIES
Through its own rich history and relationship with SPS Technologies, T.J. Brooks can call on more than 100 years of expertise in materials evaluation, fastener design, manufacturing, and product development. Additionally, we have the capability of in-house tool design and development, 3D modeling, and mechanical testing.
QUALIFICATIONS & APPROVALS
T.J. Brooks is an approved supplier for Airbus, Boeing, Rolls Royce, SAFRAN, and other OEMs. We are capable of qualifying new products to customer specifications with short lead time.

Products
ENGINE BOLTS AND NUTS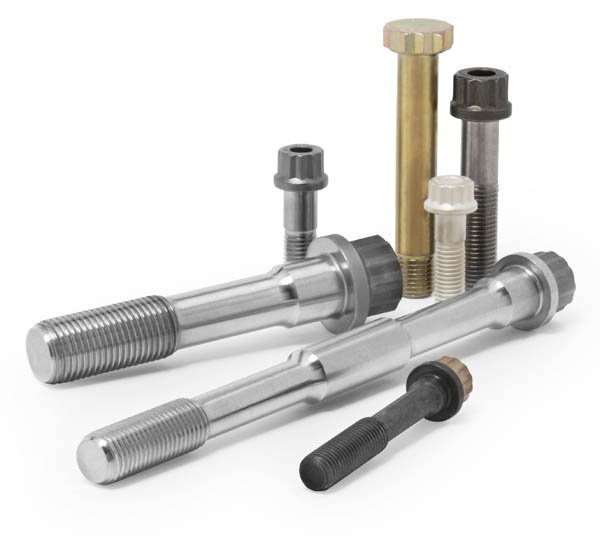 T.J. Brooks manufactures a variety of high strength bolts and nuts to meet the demanding service conditions and reliability requirements of gas turbine engines. We work with all of the common alloys including INCONEL® 718, MP159®, MP35N®, AEREX®, MP98T®, WASPALOY®, HASTELLOY®, RENE®41, A286, 422, H-11, 4340, and 8740. Product lines include 12-point nuts and bolts, blade locking nuts (pagoda nuts), shank nuts, shoulder bolts, turbine tie rods, and other specialty configurations.
PIN FASTENING SYSTEMS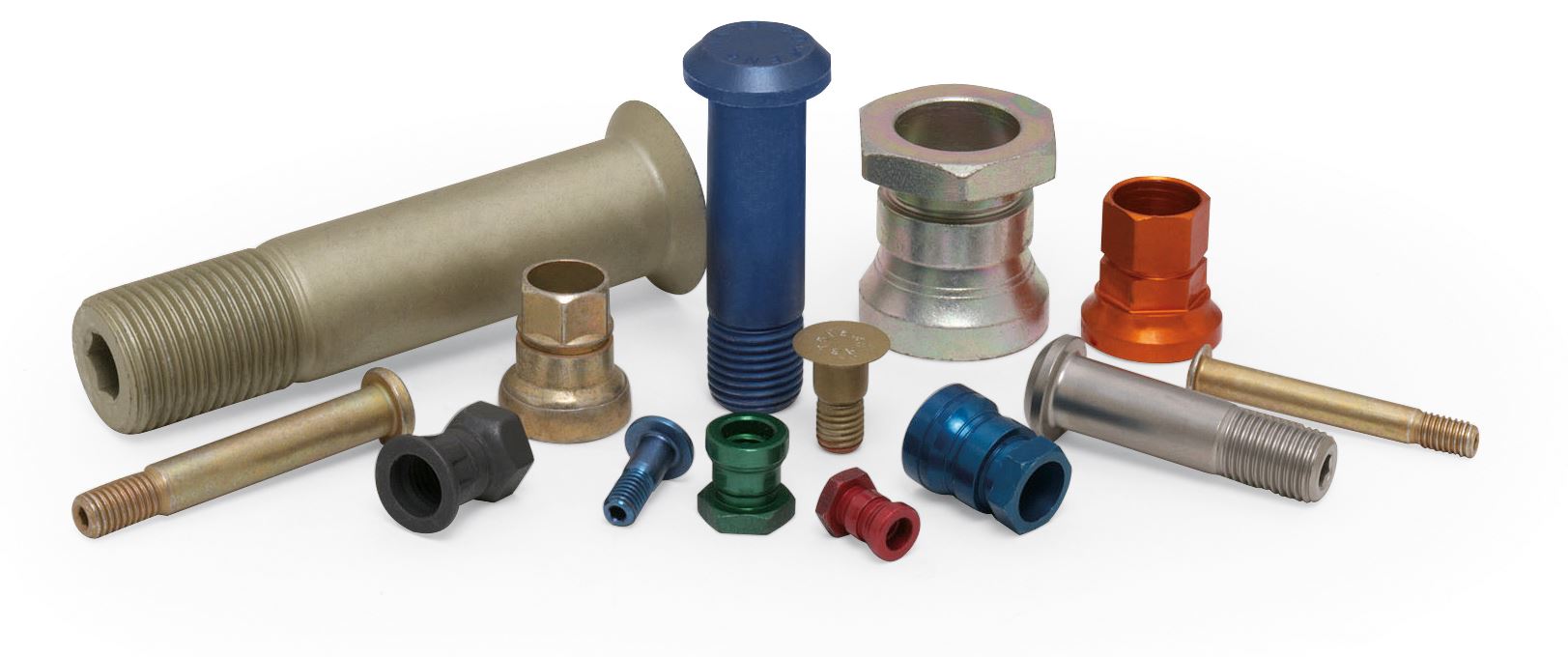 T.J. Brooks manufactures pins and collars in a variety of materials including titanium, alloy steel, corrosion-resistant steel, INCONEL® 718, and aluminum. We are licensed to manufacture brand name pin systems sold under the trademarks HL® (Hi-Lok), HLT® (Hi-Tigue), and HST® (Hi-Lite).
LOCK BOLTS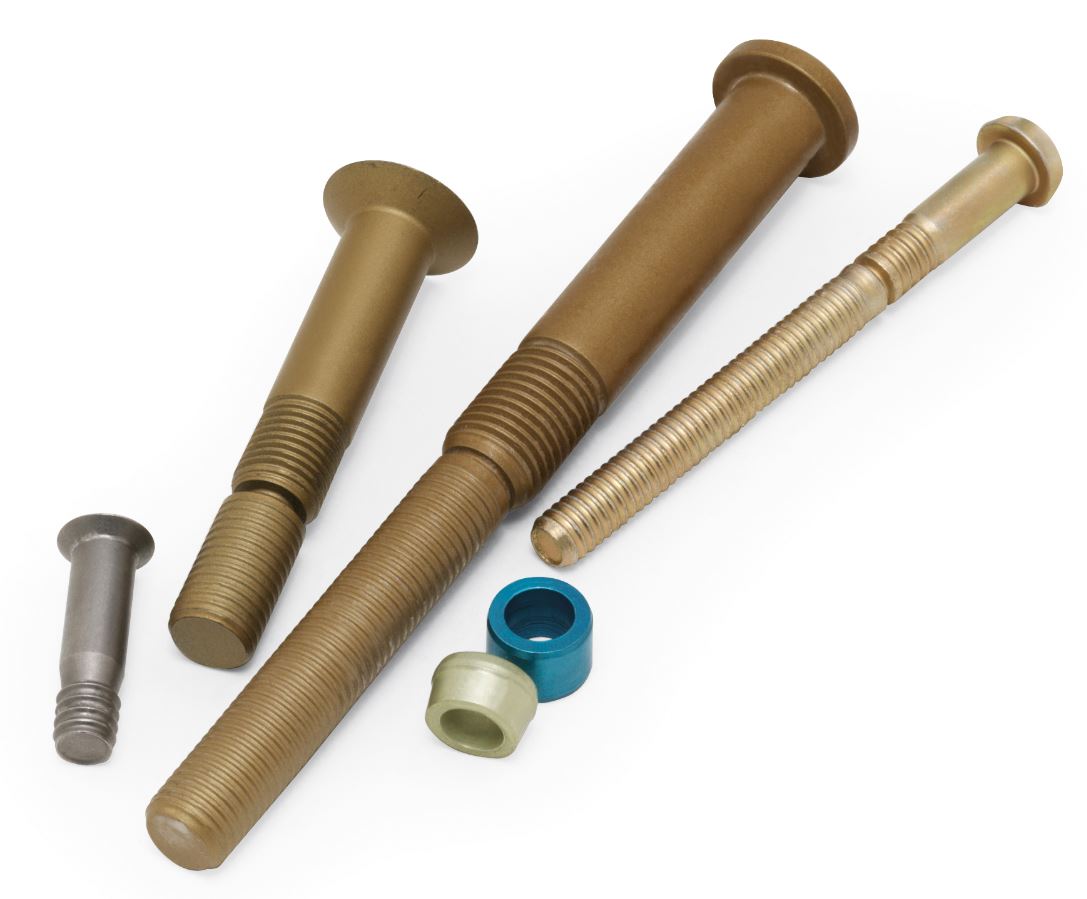 T.J. Brooks manufactures titanium lock bolts to OEM and vendor standards under license.
SCREWS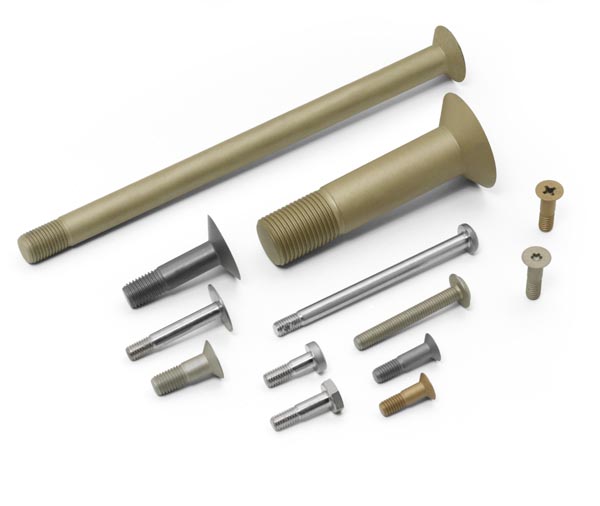 T.J. Brooks manufactures airframe screws with a variety of recess configurations to cover many aircraft applications.

Quality
QUALITY ASSURANCE
Quality products and services are of the utmost importance to T.J. Brooks. We feature a fully integrated quality system with a quality system manual available for customer review.
Dedicated quality engineers are on site to ensure rigorous manufacturing and inspection processes coupled with thorough audit controls. 
T.J. Brooks is certified to various quality systems including AS9100 rev.C and Nadcap.

Contact Us
TJ Brooks
191 Barkby Road, Troon Industrial Area
Leicester, England LE4 9HX
Phone:  +44-116-276-8261
Fax:  +44-116-246-0523