Overview
SPS Technologies, Santa Ana specializes in the development and manufacture of fastener assemblies including nut plates, channel nuts, panel fasteners, studs and inserts, and self-retaiing bolts for commercial and military applications.
SPS Technologies operates from a 100,000 square foot facility in Santa Ana, CA.

Capabilities
EQUIPMENT & BUILDINGS
Our Santa Ana facility features 100,000 square feet of floorspace across two buildings. Equipment includes new and state of the art stamping presses, automated tap and lock machines, hot forging & cold heading equipment, threadroll machines, mulit-axis CNC machines and EDM, and screw machines.
TREATMENT AND INSPECTION
Process capabilities include cadmium, nickel cadmium, silver and copper plating; IVD aluminum; heat treatment; and complete NDT capabilities (magnetic particle & x-ray)
MATERIALS
SPS Technologies manufactures its products from a wide range of materials including carbon steel, alloy steel, 300 series stainless steel, A286, titanium, aluminum, INCONEL® 718, and WASPALOY®.
DESIGN CAPABILITIES
SPS Technologies offers technical assistance with product specification and designs products to customer requirements. In support of part number introductions, we have in-house tool design and development, 3D modeling, and complete mechanical testing and metallurgy labs.
QUALIFICATIONS & APPROVALS
SPS Technologies is an approved supplier for Boeing, Lockheed, Airbus, Northrop Grumman, and many other OEMs. We are capable of qualifying new products to customer specifications with short lead time.

Products
NUT PLATES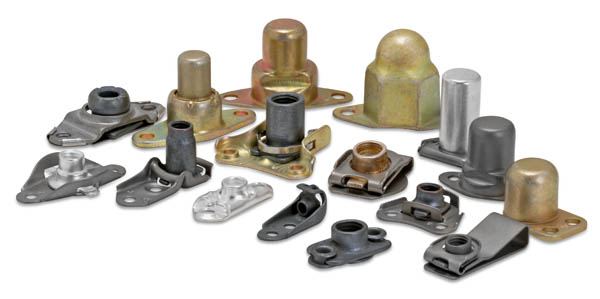 SPS Technologies manufactures an extensive line of nut plates covering a full range of sizes, materials, and finishes per AN, AS, NAS, MS, EN, and OEM standards. Nut plate product lines include riveted, clip nut, and rivetless in a variety of configurations including close structural tolerance, high float, ultra high float, self-sealing, and spring-loaded configurations.
STUDS & INSERTS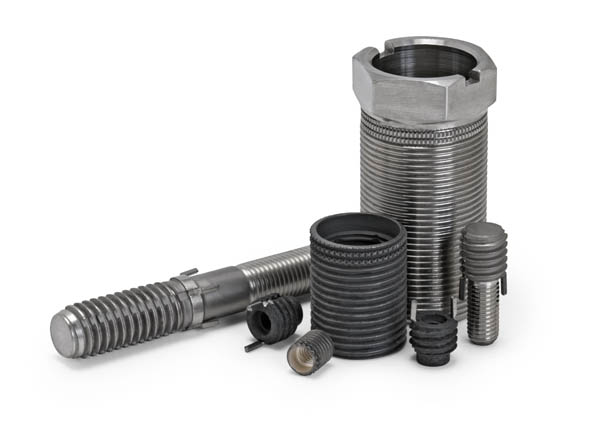 We manufacture a complete line of studs and inserts to meet all industry, military, and federal specifications including MS, AS, MIL I, NAS, NASM, EN, NA, and NSA standards. Studs and inserts are available in a variety of materials including corrosion and heat-resistant steels, carbon and alloy steels, titanium, Inconel® 718, and MULTIPHASE® alloy in a complete range of unified and metric sizes. Our product lines include Solid Wall Staked Studs and Inserts, Swaged Inserts, Floating Inserts, and Engine Studs.
CHANNEL NUTS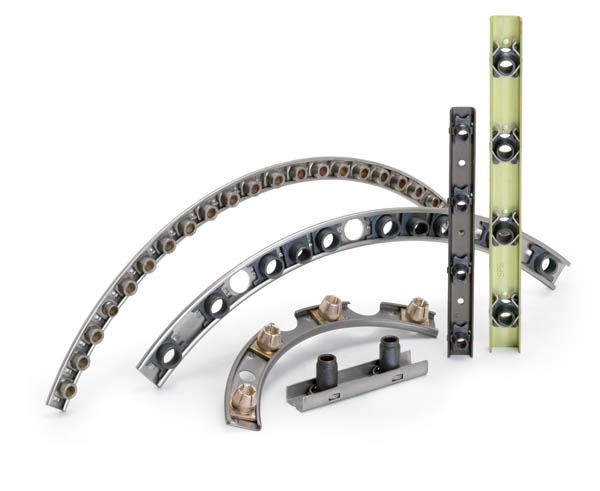 Available in straight or radius designs, SPS Technologies manufactures gang channel nuts with channel-fixed or individually removable nuts suitable for aero engine or airframe applications.
BOLTS AND SCREWS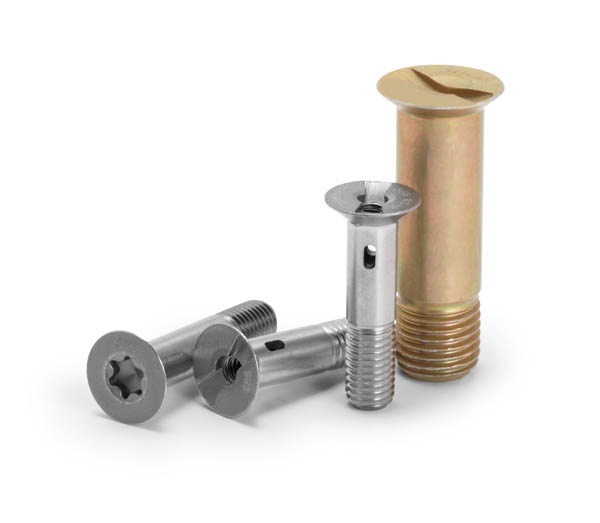 SPS Technologies manufactures self-retaining and other specialty bolts and screws, specializing in small lots for military applications.
PANEL FASTENERS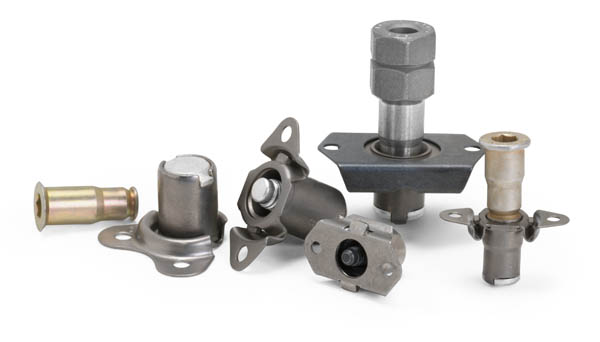 SPS Milson® Fastening System is used in applications such as panel fastening, structural fastening, and high load shear applications.
SPECIAL FASTENERS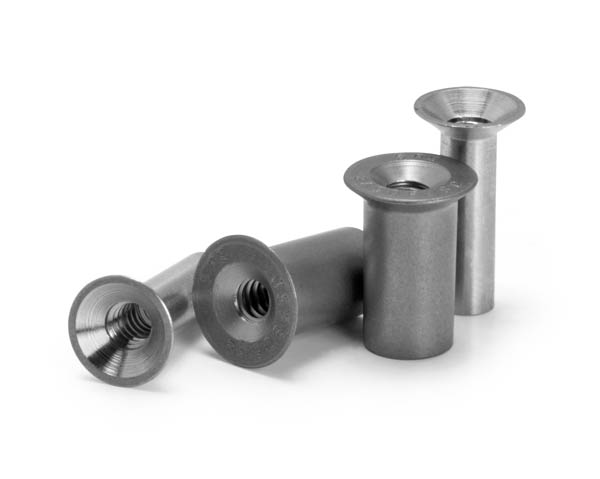 SPS Technologies also offers specially designed fasteners to meet needs where standard fasteners have been unable to meet application requirements. SPS can also custom design products to meet specific end user needs.

Quality
QUALITY ASSURANCE
Quality products and services are of the utmost importance to SPS Technologies. We feature a fully integrated quality system with a quality system manual available for customer review. Dedicated quality engineers are on site to ensure rigorous manufacturing and inspection processes coupled with thorough audit controls.
SPS Technologies is certified to various quality systems including AS9100 Rev. D. SPS Technologies is also an ITAR controlled manufacturing center for US defense applications.

Contact Us
SPS Technologies - Santa Ana
1224 E Warner Ave.
Santa Ana, CA 92705
Phone:  714-545-9311
Fax:  714-850-3605