Cherry Aerospace
The leading provider of aerospace blind rivets, blind bolts, rivetless nut plates, shear pins, and installation tools.

Cherry Aerospace is Hiring!
Cherry Aerospace is hiring for a wide range of positions and offers:
Highly competitive pay and benefits package
On-the-job training and career development
Advancement opportunities
Quarterly bonus based on company performance

Cherry Aerospace is a global leader in the design and manufacture of multi-piece fastening systems for the aerospace industry. The Cherry® name is synonymous with aerospace rivets, and the CherryMax® line of rivets is the most widely-used in the industry.
The Cherry® brand dates back to 1940 when Cherry Rivet Company introduced easily-installed blind fasteners, which were quickly adopted as an aerospace industry standard. Operating out of a 286,000 square foot facility in Santa Ana, California, Cherry's full line of products includes blind rivets, blind bolts, rivetless nut plates, shear pin fasteners, temporary fasteners, and installation tools.
All Cherry products are available from a large number of distributors, including locations in the United States, Australia, Canada, China, Czech Republic, Dubai, France, Germany, Italy, Japan, Mexico, Poland, Puerto Rico, Singapore, Spain, Switzerland, and the United Kingdom.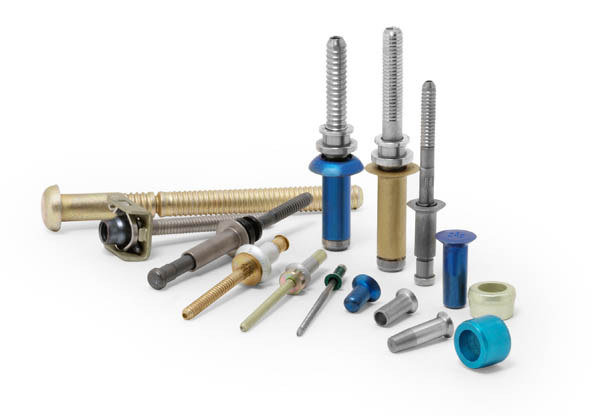 Key Processes 
Product design
Progressive heading
Form rolling
Automated assembly
Heat treatment and surface processing
Product training and application support
Installation tool design and manufacture

Blind Rivets
Blind Rivets are multi-piece rivet assemblies capable of being installed from one side of the workpiece. Traditionally, blind rivets were used on aircraft leading edges, trailing edges, and close out areas. Current blind rivet usage has expanded to many additional areas of the aircraft in an effort to decrease labor expense and to address the ergonomic issues of solid riveting.
Blind Bolts
Blind Bolts are multi-piece assemblies, capable of being installed from one side of the workpiece. They are typically used in higher strength aircraft structural applications.
Rivetless Nut Plates
The Rivetless Nut Plate replaces standard riveted nut plates. It features a retainer that does not require flaring to meet NASM25027 torque-out and push-out requirements. This eliminates the need for two additional rivet holes, as well as the need for reaming, counterboring and countersinking operations.
Shear Pin Fasteners
Shear Pins are high-strength fasteners with one or more pieces used on aircraft shear joint structural assemblies. In a shear joint, under stress, the fastened members tend to move in opposing directions parallel to their mating surfaces.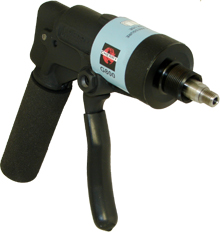 Installation Tools
Cherry® Installation Tools are manufactured to provide maximum service with minimum care. They are offered in a wide variety of hand, pneumatic and pneumatic/hydraulic versions, with optional accessories to permit their use in difficult and limited access areas. The size and type of fastener being installed dictates the type of tool to be used. Read on for more information or check out our tool catalog and installation manuals availabe in multiple languages.

Cherry Aerospace is committed to meeting or exceeding quality expectations. We are dedicated to becoming the preferred supplier of innovative products and solutions. Our continuous improvement culture is dedicated to delivering quality and operational excellence to customer and industry requirements through robust systems, processes, methods, and benchmarking.
Our manufacturing processes utilize statistical process control as an ongoing measure of quality. To ensure product compliance, Cherry Aerospace also utilizes state of the art inspection and testing equipment such as computer controlled shear and tension testers, optical comparators, hydrogen analyzers, and electronic interface gaging.
In addition, we also have a sophisticated metallurgical laboratory with diagnostic equipment that includes a scanning electron microscope and an energy dispersive x-ray spectroscope.
Quality System Accreditations
Cherry Aerospace's quality system is certified to ISO 9001 and SAE Aerospace AS9100. In addition, our heat treat, plating and test lab processes are certified by the National Aerospace and Defense Contractors Accreditation Program (Nadcap).
The Federal Aviation Administration has authorized Parts Manufacturer Approval (PMA) and Technical Standard Order (TSO) C148 for applicable part numbers.
Current Cherry Certifications
Cherry Aerospace
Address:
1224 East Warner Avenue
Santa Ana, CA 92705
Phone:  714-545-5511
Fax: 714-850-6095