AVK Industrial Products
AVK designs and manufactures blind studs, inserts, and other specialty fasteners and installation tooling for a variety of applications and markets.

Located in Southern California in Valencia, AVK Industrial Products designs, tests, and manufacturers engineered, application specific, blind mechanical inserts, studs, compression limiters, installation tools, and socket head cap screws.
Products are made for a number of markets including automotive, automotive sub-suppliers, heavy truck, general industrial OEMs, and industrial and aerospace distribution. We feature product lines of both unified (inch) and metric fasteners along with numerous special designs that meet customer application requirements.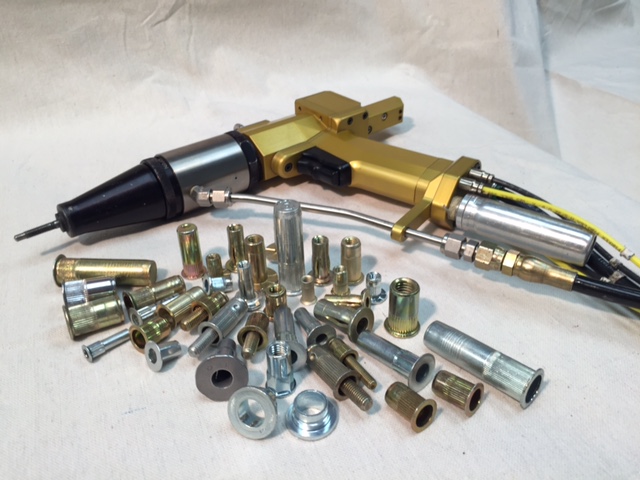 The History that Evolved into Spinwall Technology™
Avibank opened AVK in 1982 to focus on the design and manufacture of blind installed threaded inserts and studs. By definition, a blind installed threaded fastener is a fastener with internal or external threads that can be installed into a panel, tube or other structure from the front side without need to see or access the backside, or "blind" side to complete the installation. Once installed the fastener remains captive, allowing a mating component to be attached using standard hardware.
Housed in an 80,000 sq. ft. facility, AVK utilizes state of the art cold forming equipment to produce net shape products at speeds of up to 240 pieces per minute. Secondary customized internal thread rolling, assembly equipment, and a "Lean" manufacturing philosophy help to produce products that exceed our customers' expectations for quality and delivery.
AVK's sales representatives and customer service staff are dedicated to assist our customers in providing demonstrations, samples, and technical support. Our global network of authorized distributors assist in these efforts and provide for our customers' logistical product needs.
AVK's engineering and installation tool support staff transforms our customers' needs and ideas into robust designs that have become industry standards for innovation and reliability.
At AVK, we are dedicated to Improving the Way we Assemble the World™  including a commitment to protecting our environment. Please read on to learn more about our capabilities and our Spinwall Technology™.
PCC acquired all SPS Technologies companies in 2003. Avibank and AVK were acquired by SPS Technologies in 2000.

AVK is the premier designer of blind mechanical inserts, studs, Composi-serts™, compression limiters, MS bolts and installation tool systems for our authorized distributors.
Our authorized distributors maintain product inventory to support your logistical needs. To expand our distribution support, you have access to three of our sister PCC companies to expand your product offerings: J&L Precision Castings, Net Shaped Solutions, and Metalac through AVK.
Spinwall Technology™ Sets AVK Apart
This phrase was developed to describe our product's design, manufacturing and installation systems. Our Spinwall Technology™ products are manufactured on high-speed, state-of-the-art cold forming equipment on which very precise tolerances are achieved.
Advantages of Assembly with AVK Include:
Reduced material thickness
Blind installation
Neat and clean installation after paint
Plastics and composite product benefits
Key AVK Processes Include:
Cold & Hot Heading/Extrusion
Davenport Machining
Acme Machining
Thread Roll
Heat Treat/Annealing
Part Wash Systems
Brown & Sharp
Grinding
Tensile testing
Shear testing
Optical comparator
X-ray systems

Industries
AVK Fasteners are used in almost every industry including:
Aerospace
Appliances 
Architectural 
Automotive 
Electronics
Exercise equipment 
Food service equipment
Furniture
HVAC
Lawn and garden equipment
Medical equipment
Military ground support
Military vehicles
Office furniture
Recreation equipment
Refrigeration
RV industry
Trucks and trailers
Commercial Products
A-L™ Series Knurled Threaded Insert
A-K™ Series Knurled Threaded Insert
A-H™ Series Threaded Hex Insert
A-R™ Series Threaded Insert
A-L™ Series Sealed Head Threaded Insert
A-H™ Series Series Sealed Head Threaded Hex Insert
A-S™ Series Captive Threaded Stud
A-T™ Series Knurled Threaded Insert
A-W™ Series Knurled Threaded Insert
A-O™ Series Threaded Insert
R-N™ Series Rivet Nut Threaded Insert
E-L™ Metric Series Rivet Nut Threaded Insert
E-H™ Metric Series Threaded Hex Insert
C-S™ Composi-sert™ (NEW PRODUCT)
C-S™ Compression Limiter (NEW PRODUCT) 
Aerospace Products
MS/NAS bolts - AVK manufactures a full compliment of 12 point and six point bolts meeting aerospace MS / NAS specifications. With our hot heading and our AS9100B certification, AVK can offer you a full line of aerospace products manufactured from titanium, A286, 8740 steel and other materials meeting your aeronautical requirements.
Installation Tools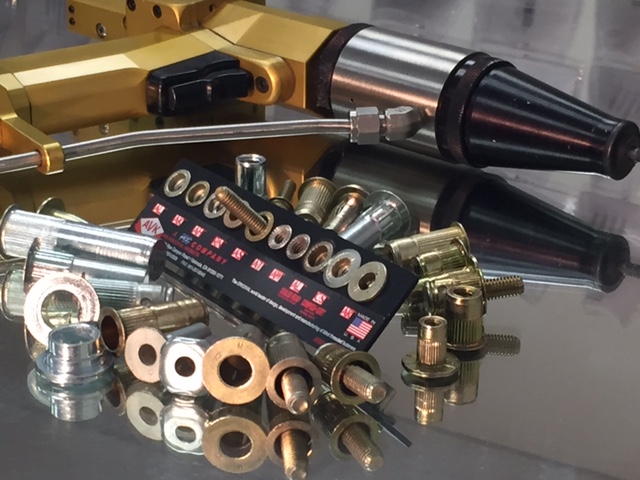 We also offer a wide variety of installation tools to meet your needs including:
ARO Brand Pneumatic Tools: The AVK pneumatic tool features a quick-change thread adaption kit
AVK OST PNEUMATIC RAPID INSERT TOOL: OST™ is s a light weight 4.4 pound ergonomic installation tool allowing you to select your placement method, stroke or pressure.
AVK Pneumatic-Hydraulic "Spin Pull to Pressure" Installation Tools: Pulling to pressure ensures the AVK fastener will be installed correctly into single, multiple or variable thickness materials without adjustment.
AVK Portable Battery Power Tool: Portable battery power at your finger tips for ease of installation and ergonomic comfort!
AVK Portable CVI™ Cloud Verification Installation Tool: Our CVI™ System can be monitored and adjusted from your workstation or laptop.
AVK Hand Installation Tools: AVK has the hand tool suitable for most any application. From our expendable throw away model to our double action lever tools.
AVK Automated Tools: Automation system can be used for installations.

Our staff of quality experts are dedicated to the principles of ISO/TS16949 and ISO14001. They are continuously working to improve an already world class quality product to even higher levels.
AVK's environmental management system is registered to ISO14001.
AVK is committed to protecting our environment. All standard in-house plating is RoHS compliant. AVK reserves the right to substitute orders placed under non-RoHS compliant platings with a comparable trivalent plating.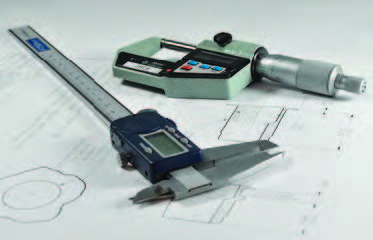 AVK
25323 Rye Canyon Road
Valencia, CA 91355
Phone:  661-257-2329
Fax:  661-257-8043
Website: avkfasteners.com