Air Industries Company
AIC manufactures high-strength precision aerospace fasteners for both commercial and military applications. Our product lines include airframe bolts, screws, pins, and lock bolts.

Air Industries is Hiring!
Air Industries is hiring for a wide range of positions and offers:
Highly competitive pay and benefits package
On-the-job training and career development
Advancement opportunities
Quarterly bonus based on company performance

Founded in 1951, Air Industries Company (AIC) is an established industry leader in manufacturing high-strength precision fasteners used by leading airframe, engine, spacecraft, and missile manufacturers.
 AIC is among a select group of companies qualified to meet the exacting standard of America's defense establishment and the world's aerospace and defense prime contractors.
Located in Garden Grove, California, AIC operates out of a 178,000 square foot factility. Customers of AIC benefit from:
More than 40,000 different part numbers.
An efficient production system, automated equipment, and a highly skilled workforce enabling rapid response to urgent needs and routine orders alike.
High-strength titanium, superalloy, and steel bolts, pins, and screws covering all grip lengths from .060" to 1¼" diameter.
A Company with a Mission
AIC's mission is to provide fasteners which exceed our customers' expectations and requirements. AIC's employees actively strive for excellence by continuously improving their skills and maintaining the highest ethical standards. AIC's management team provides leadership focusing on quality, lowering costs, and striving to maintain the trust and respect of our customers.
AIC provides single-point responsibility for the critically important products we produce. AIC's pride shows in every product we deliver.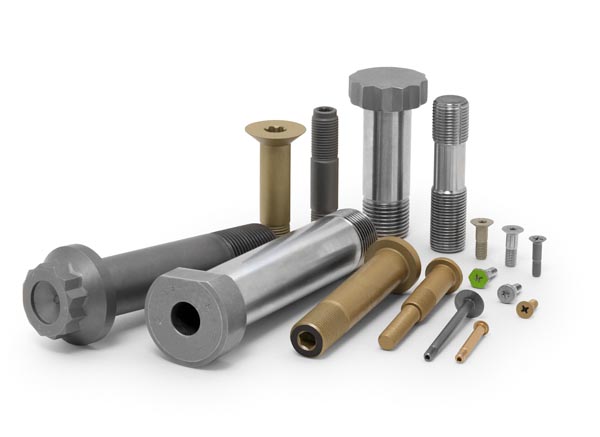 Ultramodern Manufacturing Facility
AIC's ultramodern 10-acre facility is completely self-contained. AIC has the capability to perform all of its own heat-treating, grinding, and hot and cold forming work. Hot-forming machines with capacities of as much as 200 tons are available to produce the largest diameter bolts. Cadmium plating, aluminum coatings, and other corrosion-preventive finishes are applied within AIC's facility.
Statistical process control of all AIC manufacturing operations has enabled us to maintain quality standards while building our reputation for competitive pricing and quality assurance.
Professional Sales & Engineering
In order to provide professional service, AIC's sales and engineering personnel maintain a close liaison with customers. All products are made to clients' specifications or drawings.
AIC's customers regard our laboratory as the "best in the business," not only because of the skills our staff members possess but also for its state-of-the-art equipment. AIC's testing facility is frequently contracted by independent laboratories, OEMs and other aerospace fastener manufactures for use of our vast testing capabilities.
high-temperature stress testing machines can evaluate fasteners at temperatures as high as 2,200 degrees Fahrenheit with up to a 10 ton capacity.
fatigue-testing machines test some fasteners through 130,000 cycles in a matter of minutes with up to a 60-ton capacity.
sustained-load test machines measure fastener durability over long periods of time under stress with up to a 25-ton capacity.
universal test machines measure fasteners' tensile and sheer strength under static load with a capacity of up to 200 tons.
laboratory is equipped to test any fastener that we produce.
Key Processes include:
Hot Forging
Progressive Heading (Cold, Warm)
Screw Machining
CNC Turning
Thread Roll
Centerless Grinding
Plating and Finishing
Heat Treatment
Non-destructive Testing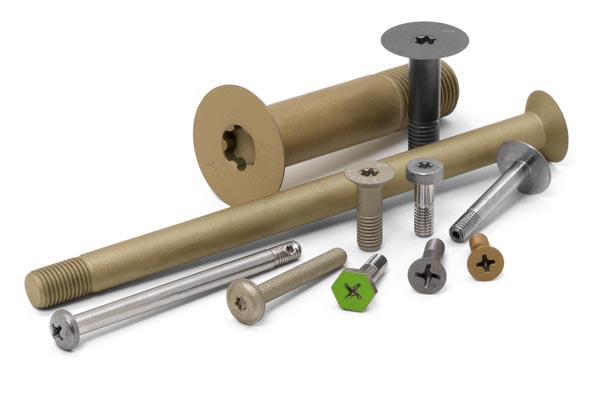 Bolts, Screws & Aerospace Fasteners
For 65 years, AIC has manufactured aerospace fasteners for both commercial and military aircraft.
With a solid reputation as a leader in the industry for our quality, leadtime, and pricing, our fasteners are installed throughout the world in most commercial and military aircraft.
We use the finest aerospace grade materials in combination with state-of-the-art manufacturing and testing equipment to produce fasteners of superior quality. Our product lines include most commercial standards including, but not limited to ABS, AN, ASNA, BAC, DAN, MS, NAS, NSA, 3D, 3M, etc. We are also licensed to manufacture all brand name pins sold under the trademarks HL® (Hi-Lok®), HLT® (Hi-Tigue®), HST® (Hi-Lite®).
In addition to standard parts, AIC supplies thousands of custom fasteners designed specifically for special or critical applications.We can manufacture to customer-supplied prints or our engineers can recommend existing fasteners to meet special requirements. Upon request, AIC can promptly produce a new product drawing based on any new or special customer requirement.
Our knowledgeable and experienced sales and engineering staffs are happy to assist you with any of your aerospace fastener requirements and or questions.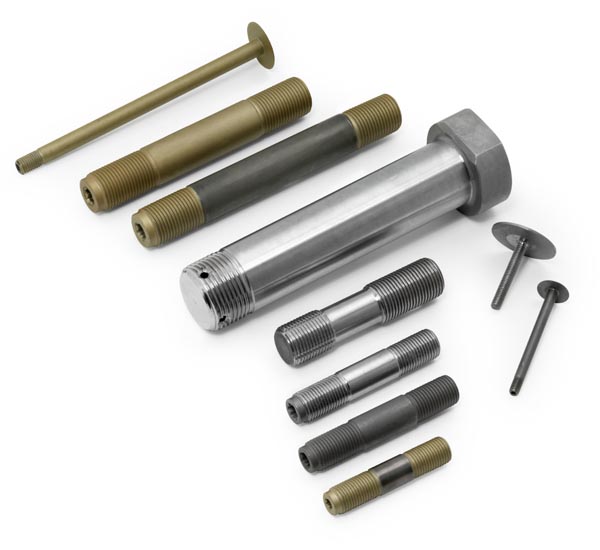 Quality System
AIC's Quality Management System is registered to AS 9100 (the Latest Revision) and ISO 9001: (the Latest Revision).
Our Boeing approvals include D1-4426 approved quality system, QPL BMS 10-85, and standard processes -- Metallurgical laboratory, NDT magnetic particle and liquid penetrant inspection, heat treating. We are also certified by Nadcap for material testing, non-destructive testing and heat treating.
Our dedication to quality has resulted in an intense focus that yields customer benefits in reliability and precision.
Quality Documents

Air Industries Company
12570 Knott St.
Garden Grove, CA 92841
Phone:  714-892-5571
Fax:  714-892-7904
Sales Phone:  714-890-6211 (sales)