Overview
AAA Aircraft Supply is a global supplier to the aerospace industry
For over 50 years, AAA Aircraft Supply has supplied high-performance fasteners, precision components and assemblies to the aerospace industry. AAA, as part of the SPS Fastener Division of Precision Castparts Corp., stocks over 20,000 parts in their state-of-the-art 33,000 square foot distribution facility ensuring product availability.
AAA's commitment to providing personalized service and support and suppling high quality products has resulted in long-term partnerships with hundreds of satisfied customers, including the Department of Defense, airframe manufacturers, engine manufacturers and OEM subcontractors. This commitment is an integral part of the company's management philosophy and success.
Quality Assured Fasteners
Certified Quality Team to Inspect Incoming Parts
AAA is Self Release for All Major Customers
Laboratory Control at Source (LCS)
QSL for Class 3 Fasteners
DSQR and DQR Certifications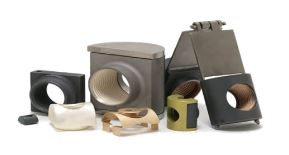 Services
The Goal is Satisfaction
AAA stocks over 20,000 parts in their state-of-the-art, 33,000 square foot distribution facility, ensuring that the product you need is available and ready for delivery.
AAA Aircraft Supply is dedicated to customer service, and to the continual improvement of the firm's level of support for their customers' supply chain requirements.
Consider what AAA offers:
Point-of-use stocking bins
Kitting
Customized packaging
Dedicated inventory
Bar-coding
Wireless inventory management system
B2B integration capabilities
24-hour delivery on in-stock items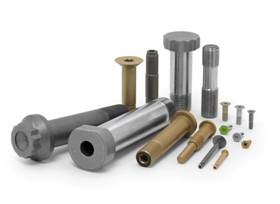 Parts When and Where You Need Them
Point-of-Use stocking is a specialized AAA on-site service designed to position pre-stocked bins to match your production requirements – improving productivity and efficiency.
The Strong Link in the Supply Chain
Part of its Total Supply Chain Management effort, AAA maintains significant manufacturer-consigned inventory. This streamlines the supply chain to help guarantee the fastest possible service for critical aerospace part needs.
Packaging Professionals
For those customers with special packaging requirements, AAA can provide customized services, including OEM specified packaging.
Ultimate Service Flexibility
No matter what your needs, you can depend on AAA Aircraft Supply for anytime, anywhere delivery—within 24 hours for in stock items after the receipt of your order, if needed.
Products
As an Aerospace Distributor, AAA prides itself on its extensive product portfolio of high-performance fasteners, precision components and assemblies sourced from world-class manufacturers.
AAA offers both Build to Print and Standards fasteners.
---
Products
Bolts
Screws
Nuts
Self-locking nuts
Nut plates
Grommets
Straps
Tie rods
Resistors
O-rings
Gaskets
Clamps
Cable
Wires
Latches
Hold-open rods
Castings
Forging
Electrical
Standards fasteners AS, NAS, MS, NA
Machined parts
---
Quality Certifications
Facilities
Value-Added Services
Complete Inventory ERP Management
Kitting
Customized Packing
Dedicated Inventory
Bar-coding
Wireless Inventory Management
Assembilies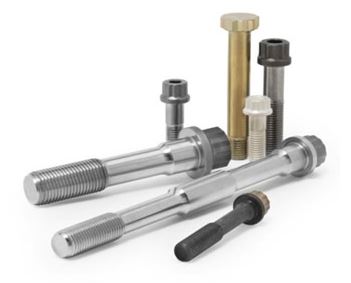 Quality
State-of-the-Art Quality Management System
AAA's quality management system is designed to ensure the finest Johnson gauges are used to inspect aerospace fastenersquality fastener…every order…every day.
AAA Aircraft Supply sells AN, MS, NAS, AS and build to print parts made from factory new materials.
AAA is registered to ISO9001/AS9120, and conforms to FAA AC-00-56A. All incoming products are inspected for compliance to all customer, drawing, specification and purchase order requirements.
All test reports and certifications are verified 100% to assure conformance to requirements.
The AAA quality system is also approved to operate under Lab Control at Source (LCS) and has been approved by most major aircraft engine manufacturers.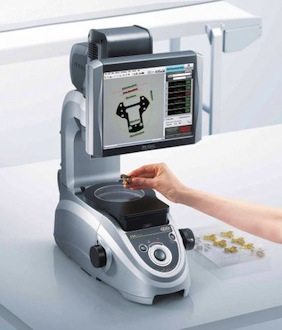 Inspection equipment include electronic micrometers and calipers, variable thread gauging systems for inspection of internal and external threads, digital optical comparator, Rockwell Hardness Tester along with numerous measuring and monitoring equipment (M&ME). All M&ME are calibrated by outside approved sources with traceability to the National Institute of Standards and Technology (NIST).
Traceability to all products, materials, inspection data, certifications and test reports are maintained for a minimum of ten years and/or customer requirements.
Contact Us
68 Shaker Road
Enfield, CT 06082
860-749-5192